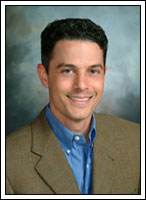 Joe is a commercial real estate agent with Bonistalli Realty & Investment active in many facets of commercial brokerage representing sellers, buyers, landlords and tenants in a large variety of commercial transactions.  He started his professional career as a practicing commercial real estate attorney for more than seven years.  The combination of his legal education and real estate professional experience are unique and provide a competitive advantage for him and the clients he serves.  Joe truly stands apart from other commercial agents.
Joe has brokered, both selling and leasing, significant properties in the region during his time with the firm including the sale of the 56 acre Canadian-owned Hafner Manufacturing Plant in Gordonsville, VA,  as the leasing agent for the new Class "A" Virginia National Bank Office Building, acting as the Exclusive Leasing Agent for the leasing of the Townside Shopping Center, a vibrant retail center, the sale of office investment property in a prominent Charlottesville office park, and the leasing of large scale Class "A" office space in the Peter Jefferson Place Office Park.
Joe is a CCIM, the real estate industry's premier commercial designation, having completed a rigorous course of study in financial analysis, market analysis, user decision analysis, and investment analysis for commercial investment real estate.  As a CCIM, he is part of an elite group of commercial real estate professionals becoming one of a small percentage of all commercial real estate practitioners to hold the CCIM designation.  The CCIM designation represents a high level of expertise, achievement and ethics in commercial real estate.
Joe actively brokers, and possesses a deep understanding of, multiple property types in the Central Virginia area including retail, industrial, office, land and multi-family.  Serving clients with varied needs, he focuses not just on the City of Charlottesville and Albemarle County, but also the surrounding areas of Augusta, Greene, Louisa, Orange and Fluvanna Counties as well as the cities of Waynesboro and Staunton.
As part of his core of experience, Joe represents national retailers in the region providing them valuable market information and assistance with site selection.  In addition, he assists developers in locating and evaluating land for potential development, and existing structures for re-development, into varied property types such as mixed-use, multi-family, retail, office, hotel and industrial.
Today, Joe maintains a vast contact network of local and national scope that he brings to every sale and lease transaction to assist clients in achieving their goals.  Joe brings high energy and a dealmaker philosophy to his real estate brokerage business, with a constant focus on achieving his client's goals.  Sellers, buyers, landlords and tenants all benefit from Joe's background and find it a valuable and powerful tool in any type of commercial real estate transaction.
In his previous professional life, while practicing with the law firm McGuireWoods, LLP, and later with his firm of Craig & Bonistalli, PLC, he worked closely with prominent real estate developers and national retailers on transactions involving the acquisition, leasing, financing and development of mixed-use commercial developments, industrial facilities, shopping centers, retail sites, raw land and large scale residential developments.  Additionally, Joe negotiated leases for landlords and tenants in the leasing of big box retail spaces, Class "A" office spaces and industrial spaces.  Joe also has deep knowledge of a large variety of loan products, having counseled both lending institutions and borrowers seeking construction loans, site acquisition and development loans, and permanent loans.
Joe is involved in the local business and civic communities.
Joe is a graduate of the University of Virginia Law School and obtained his BA degree from the University of Maryland.  You may see him on the golf course playing the sport he has enjoyed since a young age.
Bonistalli Realty & Investment
You Will Profit from our Knowledge